7 is definitely a lucky number in robot language
Posted on 15/11/19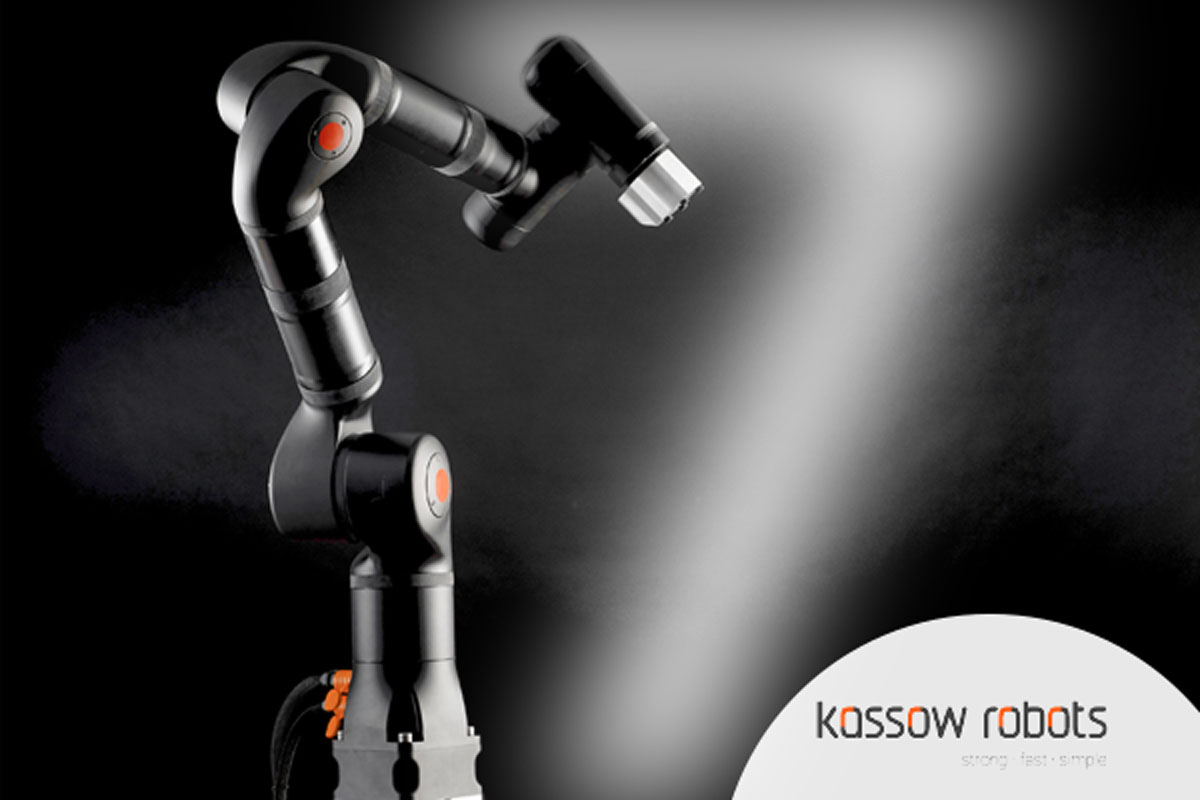 7 is definitely a lucky number in robot language
The number 7 means different things in different cultures and parts of the world, but generally it seems to have more positive connotations than negative ones. For instance, in Chinese culture the shape of the figure means 'start' or 'rise' and 'vital energy'. It often represents perfection or completeness and 7 is seen as a lucky number for relationships.
Lightweight 7-Axis cobots
A new generation of lightweight 7-axis collaborative robots (known generally as a cobots), work alongside the human workforce or will directly interact with them in a shared space. These advanced cobots provide the perfect relationship for small-medium manufacturers who want to achieve complex automation cost effectively and without the need to employ a team of dedicated robots specialists. They are also seen as a good starting point for companies wanting to trial the concept before planning more complex or complete automation.
7-axis collaborative robots give greater production flexibility
Traditionally, most robot manufacturers offer only 6-axis machines which limit production requirements, whereas an advanced 7-axis cobot provides greater flexibility and capability. This is achieved by the effective addition of another 'joint' thus enabling the robot arm to better replicate the movement of a real human arm. The 7-axis cobot can move an object in a straight line from A to B but can also follow a curved path at a pre-determined speed. Real advantages can be made by manufacturers which operate welding, painting or gluing tasks within the production unit, or where special manoeuvrability is needed, for example, loading machine centres in a confined space. These smart industry-ready robotic solutions are incredibly user-friendly and are a perfect fit for common applications that need a long reach, combined with speed and power. A good range of interchangeable end of arm tooling is also be available to complement the 7-axis cobot.
Introducing the Kassow 7-axis robot
The Kassow 7-axis cobot offers many advantages to manufacturers looking for a cost-effective, ready-to-go robotic solution, that is fast to set up and requires no in-depth specialist knowledge to operate. The Kassow robot is a lightweight, single arm cobot with rotating joints, and despite its large reach, it is extremely powerful, fast and can be used in a small space. Although a health and safety risk assessment is always advisable, depending upon the application, these 7-axis machines can be used in industrial production with minimal or no additional safety measures.
Features and Benefits of the Kassow 7-axis cobot
The all-important stats on the Kassow 7-axis cobot are equally impressive:
Up to 1200mm reach
7 individual axis
225o/s joint speed on all joints
Up to 10kg payload
Easy to use software.
In addition, a wide range of end of arm tooling is available from 2-finger grippers with 85mm – 140mm jaw and 2.5kg – 5kg payload, rack gripper with 50mm jaw and 5kg payload, vacuum gripper up to 10kg payload and a non-marking gripper where additional delicacy is required.
Contact us
Send an enquiry at sales@apex-trans.co.uk or via our form, or telephone one of our cobot specialists 01827 253340.